Driver Education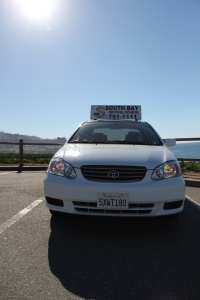 Drivers Education is a 30 Hour course as outlined and approved by the California Department of Motor Vehicles. Information in this course will assist the reader in gathering the knowledge in order to pass the written DMV test .
South Bay Driving School Drivers Ed Online
Sign up today and start your drivers education in your own time. For more information on drivers education online click here.
South Bay Driving School Drivers Ed Class Timetable:
Please call 310-791-1111 or Contact Us to sign up, the fee for drivers ed is $50.
Monday – Thursday 9AM – 7PM
Fridays – Saturdays 9AM – 5PM
Which Drivers Ed Course Do I Choose?
Below is a table outlining the differences between the two drivers education options
PLEASE CLICK ON THE TABLE BELOW TO VIEW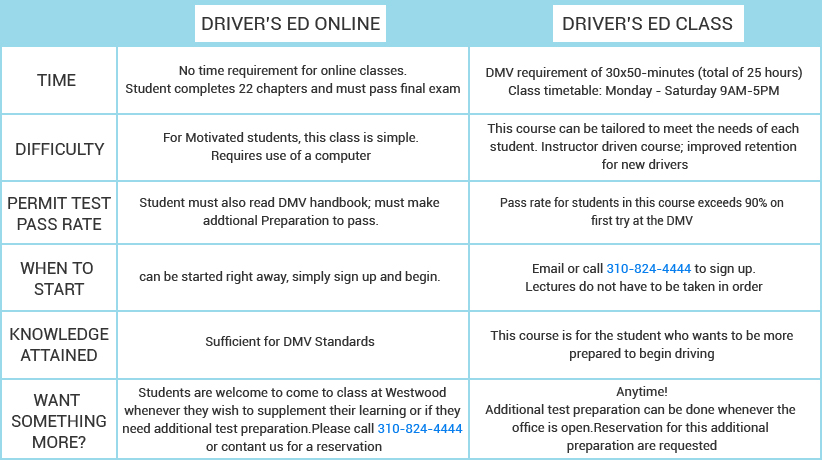 Do you have any questions? Please feel free to Contact Us.