Do you have any questions or concerns? Feel free to check out the About Us section of our site.
If you still can't find the answer please feel free to call the office at South Bay Driving School:
310-791-1111
Alternatively if you want to send us an email, we'll be more than happy to help. If you have already signed up just click the icon below to send us a message or you can email us on:
southbaydriving@gmail.com
South Bay Driving School would like to welcome you by inviting you to check out our office where you can enjoy a comfortable, friendly, yet professional learning environment.
Thank you for choosing South Bay Driving School
Andrea Stavast, Owner and Operator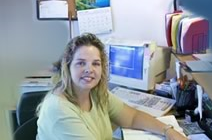 South Bay Driving School
3614 Pacific Coast Hwy. Torrance, CA 90505